If evenings spent drinking with your buddies are growing a little stale, then set your phasers to stun by cracking open a set of stubbies using a Star Trek bottle opener.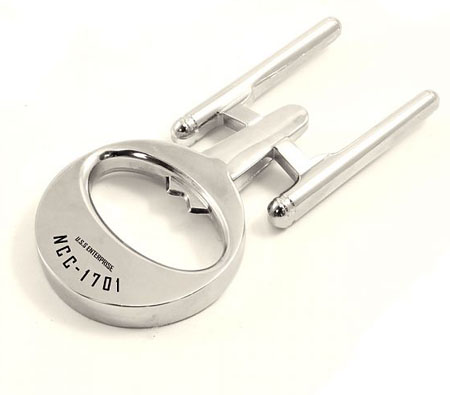 The Star Trek Bottle Opener: out of this world?
This bottle opener is no ordinary Trekkie tool though, because the drinking gadget is light years ahead of its rivals thanks to the unique Starship Enterprise design.
Although it doesn't boast many fantastical specifications that we can get you drooling with, the tool should at least have the lid of your beer off in warp speed
Beer-swilling Trekkies won't want to hide this bottle opener at the back of a kitchen drawer though, because it's stylish stainless steel body means you'll want to boldly display it where no bottle opener's been displayed before, such as on the wall.
It also has the USS Enterprise's NCC-1701 registration details embossed on the front.
The Star Trek Bottle Opener is available now
online
from Firebox for around 13 £13 ($26/€20).
[Source]