This image was taken during the initial flight test of the X-44 "Adder, a new Light fighter in final development. The Adder is more manuverable, faster and has a heavier missile payload then the F-32 Falcon interceptor its slated to replace. We here and Confed News Network have recieved a image of the Adder's gun testing, wich is here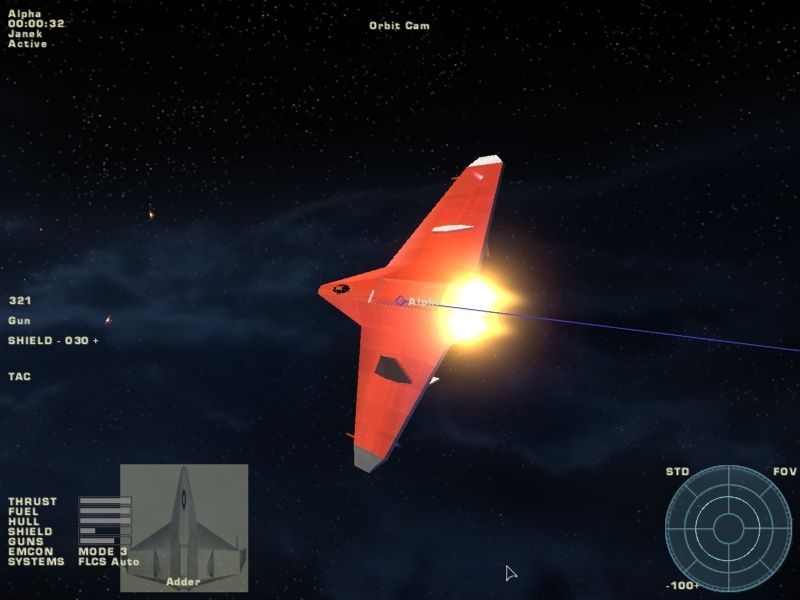 The Adder is slated to be in production and active server within the next month.
Confed News Network
You only see it here.
Screenshots takin in Starshatter by Destroyer Studios and Matrix Games.